At natural signs we appreciate that everybody's tastes are different, whether your inquiry is for a simple house number plaque or for a site wide commission for a woodland park we have a wide variety of options to meet your requirements.
Fonts
We provide a standard range of twelve font types. In reality our carving machine can accommodate all known computer fonts so if you have a specific font in mind please contact us. (For reference the fonts are 1 - Narkisim, 2 - Times New Roman, 3 - SW Script, 4 - Rockwell, 5 - Curlz MT, 6 - Monotype Corsiva, 7 - Lucida Handwriting, 8 - Celtic, 9 - Candara, 10 - Harrington, 11 - Minya Nouvelle and 12 Cambria).
Note: When considering the font for your sign please remember that fonts are carved into the wood, fine details such as the edge of the 'A' on font 2 would be relatively unclear on smaller signs in comparison to a more even font like font 1. (If when designing your sign we feel that a feature may not be clear on the finished sign we will always look to advise you and resolve the issue at the preview stage).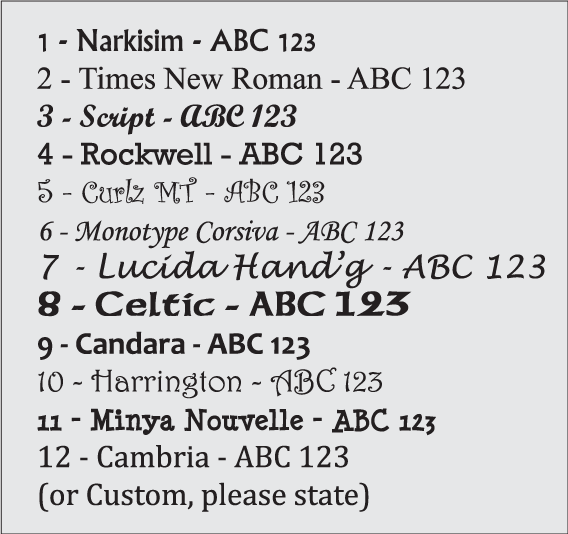 Colours
All signs have painted inlay as standard, we offer six stocked colours (for timber signs) but can source specific colours on request. Our paint selection if from the Dulux weathershield range and actual colours are shown below. Please note these colour shades may appear differently based on your screen settings.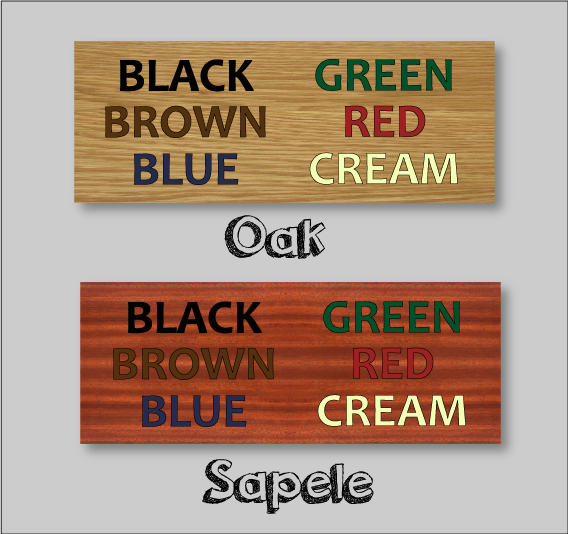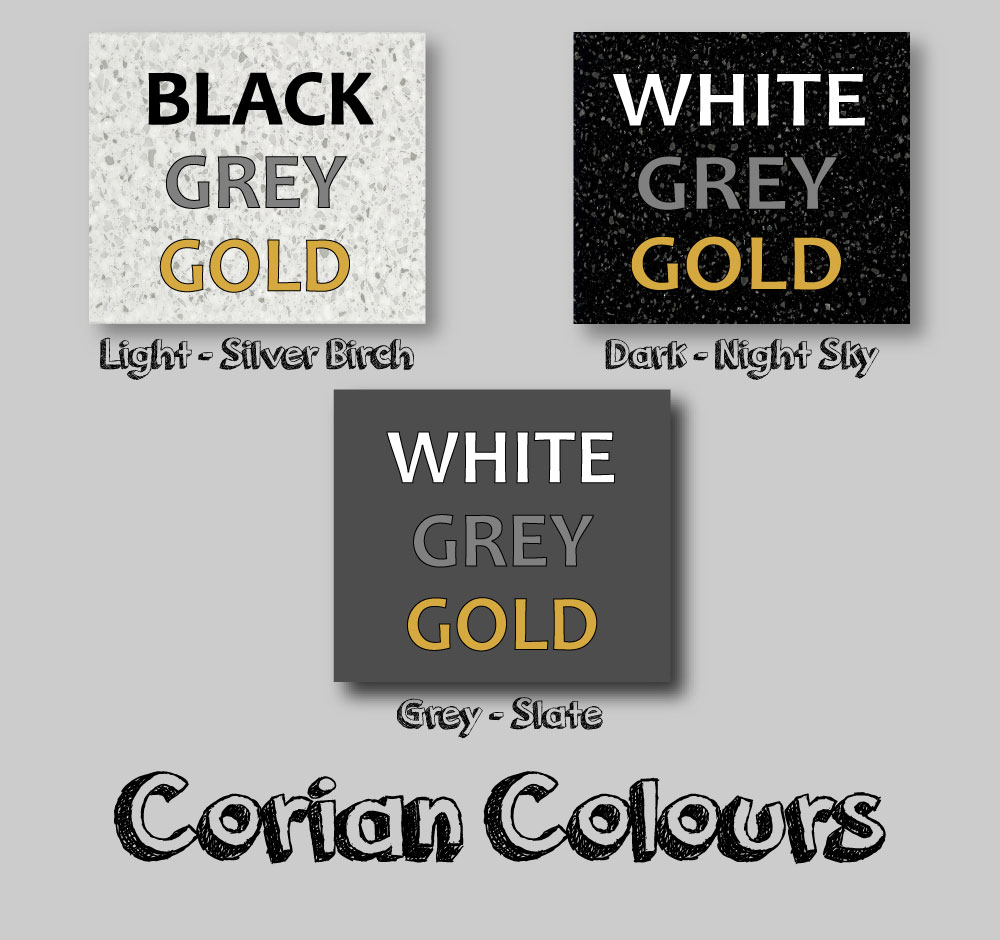 Symbols
Our standard range of symbols is shown below but we can accommodate custom artwork on request (typically at no extra cost). If you have a particular icon or logo you wish for us to carve please let us know. Note: for the samples shown we would recommend symbols being at least 100mm high to ensure clarity on your carved sign.